1 tag
Success - Sakal (H7919)
When I typed my previous post a couple of days back, i talked about Good Success at the end. While doing so, I just felt like I wanted to have a full post dedicated to it. I guess that's why I didn't publish it till many days later because I thought I'd rather have this post up online instead of the previous, jumbled up one. Well I finally got around to typing this and here I...
Post Promo Thoughts
Well, I'm back to just pen down (or rather, type out) some of my thoughts. Promotional Examinations just ended today. To a certain extent, it does seem surreal. The very exams that I've spent the past 8 months studying for is actually over.  Looking back, I feel that this year has just flown by, ridiculously fast. I still remember going back to my secondary school to collect my O...
Promotional exams
This post was written on Thursday night, before my 2 papers on friday. I didn't want to publish it just then, but I guess I'm publishing it now.  This is just a little insight into my life I guess. Well, 3 papers down, 4 more to go in the next 3 school days. Today was Econs, Monday was GP. Tomorrow are the two Cs that I didn't fair well for in Secondary school, Chemistry and...
2012 : Since You have brought me this far, You...
I just thought that maybe it's time to revive my tumblr (for awhile). (this is the 2nd time i'm writing this post cos I carelessly forgot to save it as a draft last night, but I believe it was a good reason so that I'll be able to think through what I want to say.) This photo was made for my by a dear friend of mine, Adeline.  Though it was made slightly over a month ago, the...
"Be the type of Christian that, even if you don't carry your Bible around, even..."
– Anonymous (via dianabishay)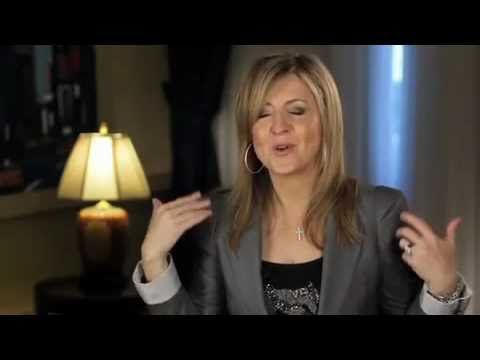 Right Decisions
I don't know whether I'm making the right decisions, whether I'm making the right choices. I keep telling myself that I'm in control, that I'm doing the right thing. But to be honest, I don't know whether it's true. Am I just trying to convince myself? Am I being stubborn and strong willed? What happens when I realized that I've been lying to myself all this while and my decisions end up causing...
I don't know what to do...
A Letter To My Future Self #2
Why hello Abby! Just read the "letter to my future self #1" and I felt inspired to write a second one now. How have you been? How old are you now? Well, I'm 16 now. The Eve of Chinese New Year is tmr. It's 1st February now. Chinese New Year is coming and I'm pretty excited! Well just like any other kid, excited for the money. HAHAHA! First things first, how tall...
"church is a place that affirms your belovedness."
– Joseph Prince (via thezoeylife)
tomorrow will the first time i take a plane ride without my family. I'm kind of excited but yet it seems like i'm going away for a really long time. I know that it's only for one full week, but I'll be missing 2 Sunday Services. that's a lot. Oh wells. Daddy I know that you have made everything awesome! whoo! Just finished updating my iPhone. it's time to...
If God had a Refrigerator - Author Unknown
If God had a refrigerator, your picture would be on it. If He had a wallet, your photo would be in it. He sends you flowers every spring and a sunrise every morning. Whenever you want to talk, He'll listen. He can live anywhere in the universe, and He chose your heart. What about the Christmas gift He sent you in Bethlehem, not to mention that Friday at Calvary? Face it, friend.   He's...
Satan discusses our yesterdays; apparently that's...
#walkasif my future is decided and it is great !
Open My Eyes To The Work Of Your Hand: God will... →
beholdingwonders: And he arose and came to his father. But while he was still a long way off, his father saw him and felt compassion, and ran and embraced him and kissed him - Luke 15:20 One of the things I love most about God is that He asks us to come to Him as we are, He doesn't ask us to change, to take…
All great love stories end up tragically like...
Romeo drunk poison for Juliet Cleopatra let herself get bitten by a serpent for Mark Anthony Jack froze to death just to let rose be safe from the icy ocean But nothing is far greater love story than JESUS laying his life as a ransom sacrifice for our sins and that love story doesn't end. HE'S THE GREATEST LOVE STORY.
Good Morning
i just completely expressed the creative side of me in a short essay regarding the pressure students face being under the Education System in Singapore. and i feel good now. haha! okay, Tmr (or rather, today, it's 2.30am now) is official last day of school. But I have to go back to school for a week during the holidays. Everyone gets used to it after being in the education system for...
oh Daddy God,
you know the desires of my heart and you know what's best for me. I really really really really really (like reallyx100000000) want to go for Taylor Swift's concert Feb2011. I don't think I've ever wanted anything this badly. i really want to go. If i don't go, i'll feel like my life isn't complete. HAHA! okay i'm exaggerating but still… you...
Hello my dearest tumblr, how have you been?
This week is the (unofficial) last week of school because I have official lessons on the first week of November. Thank you Jesus dor blessing my school year! It has truly been an amazing journey. Even though I didn't get the results that I wanted, I know that Daddy you are faithful to fulfill all the promises you have made to me. I will enjoy this new season of preparation that you have...
Give me Jesus. Give me Jesus, Give me Jesus. You...
1.52am, 18 october 2010
Good morning to all of you! just feel like posting on tumblr, not sure about what yet, but i will soon… okay maybe not that soon. I feel kinda tired. I shall go to sleep now. Might go over the Mr orange's house to visit him and @trashcanz while they record their cover. oh crap, i just remembered that I wanted to go over to Marina to get something. oh crap. how? I shall pray about it...
as of now, I feel that my new season is just ahead of me, it's definitely on it's way. Thank you Daddy, for blessing me all the time. "Forget about what's happened;    don't keep going over old history. Be alert, be present. I'm about to do something brand-new.    It's bursting out! Don't you see it? Isaiah 43:18-19 (The Message)
i shall tell you a story
so just now i called starhub because i wanted to check whether i could reserve the iphone over the phone, but they said i have to go to the shop to reserve. so then i asked my Dad to help me go to the Starhub shop and help me reserve. but my mum decided to butt in and say "NO NO, don't you think about the phone now, you after exams then think about it!" and i'm like "...
HELLO TO My Dearest Daddy God!!! I'm halfway through my End of Year Examinations now, on a whole, it has been quite good (but maybe that's because I forgot what I didn't know during the papers), but I trust that you have made my results amazing! Amen amen! :D I'm writing because I just feel like talking to you while I'm in the midst of preparing for my Lit and Amath...
Everything to me He's more than a story More than words on a page of history He's the air that I breathe The water I thirst for And the ground beneath my feet He's everything, everything to me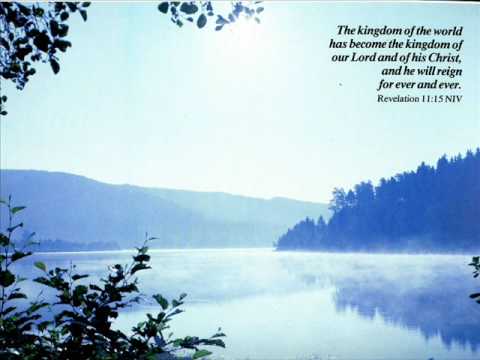 Have you ever...
Been so perfectly conscious of Daddy's everlasting love for you that even though you have major problems, they just don't seem to affect you? You know its there, but when you think of it, it just doesn't seem to affect you, it's like you have a sheild surrounding you, you know what things are around you, yet no matter how hard they try, they cant touch you, not even a...
it's time for you to know that your days are going...
with a Supernatural Daddy how can you expect your days to become worse and stay stagnant?
Jesus loves me! This I know, For the Bible tells me so. Little ones to Him belong; They are weak, but He is strong. When i was youngER, in upper primary, whenever this song was sung on sundays i would just go "why are they singing such and old song? so kiddish and boring" and i absolutely hated it when they sang this song. But today, the moment I heard the song, Daddy's...
I Will Follow After You
I will follow after You As long as my soul lives I will lift up my hands Unto Thy Name O Lord My mouth shall praise You Because You have been my help In the shadow of Your wings Will I rejoice my Lord Your loving kindness Overwhelms my soul O Lord And I will bless You I will love You all my life
hi, just feel like posting on tumblr, don't know what i'm gonna say but i'll probably just ramble about something. Exams are starting soon. Hope you guys are not getting stressed and worried about it because there's not need to fear. Be conscious of your Daddy's Love for you and it will cast out all fear, trust him. Trusting him means going on a trapeze, swinging...